I've been listening to a lot of new music lately.  I don't know if it's the time of year, the freedom from study or what.  But I'll enjoy it all the same!
Some of you may remember my mentioning 30 Seconds to Mars a couple of years ago.  They have now released a new album, and I'm loving the single Closer to the Edge.  My fave from the new album This is War is Hurricane.
Check our Closer to the Edge, it's fab!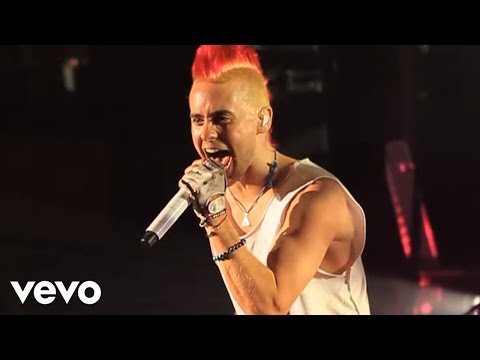 Also love their cover of Lady Gaga's Bad Romance.
Also loving: Muse, Biffy Clyro, King of Leon, Hurts and Marina and the Diamonds…