I used to love watching Ski Sunday on BBC2 as a child, though it's not so good now (RIP David Vine).  I do try and watch the Hahnenkamm Ski Race every year.
I am still only a fan of the Austrian skiers though!  I've been up the mountain many times, and have seen it in the snow,  it's very special to me in lots of ways.
The races will take place over the 23-25 January, and you can catch the coverage on Ski Sunday, funnily enough, this Sunday at 5pm.
You can visit the race official website here, and if you want to see a legend in action – check out a video I posted of Franz Klammer in 2007 from 1984.
Plus, I've come across footage from 1976, which is the race my parents watched Klammer win!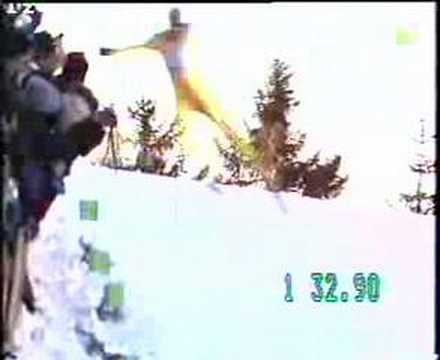 Go Team Austria!