It's been a while since I've done a post on music here, so I thought I'd update with some of the new stuff I'm listening to at the moment.
Principally, it's 30 Seconds to Mars' fourth album, Love Lust Faith + Dreams.  Really enjoying the first half of the album, the second half is still growing on me.  Album sleeve is also from artwork by British artist Damien Hurst, which is rather cool…
Here is the first single – Up in the Air: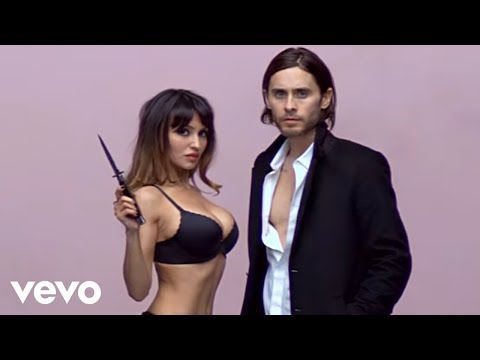 Looking forward to seeing them in concert again in November!
Have also been loving Hurts' second album Exile.  I don't think there's a song on there that I dislike!  My favourite is The Crow however.  No video for that yet, but you can at least listen to it here.
I thoroughly recommend this album, and their first, which I also loved – Happiness.  Hmm, I should really see these guys in concert too…