I promised myself this after Nicola mentioned The Wicked Lady (1945) the other day.  The real Wicked Lady was actually from the same part of the world as I am, which makes it all the more interesting to me!
Do love the scary Margaret Lockwood, plus Patricia Roc and James Mason.  Does anyone else think that Michael Kitchen is a little like him?
While, we're talking about wicked – what about The Man in Grey (1943)?  James Mason is absolutely terrifying in that film!  The end is really awful!  Again with Margaret Lockwood, Phyllis Calvert also love Stewart Granger – gorgeous voice.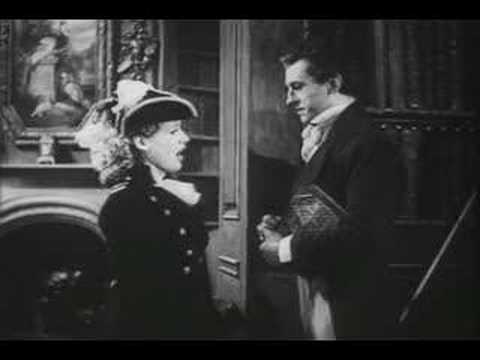 No!!!  Argh!
Last but not least (for now anyway) in glorious technicolour, I could never resist a bit of swash and buckle…Scaramouche (1952) Stewart Granger and Eleanor Parker.
Ooooh, flame-haired wildcat indeed!  Truly the voiceover is dreadful.
Oh, go on then.  A favourite completely: The Scarlet Pimpernel (1934) Leslie Howard and Merle Oberon.
Repeat after me with your best RP, Vintage films are the best!